I've finally got my sewing closet up, and half way full. I cut a vinyl floral fabric to put on the bottom and line the back wall were I can hang some finished items. I like the print, and it works well. I'll have to get some tap lights to put on the ceiling so I can see. This is set up in a make-shift hall way, very dark when open. And let's face it, if it's not open there's no point.
I would leave it but the wood it's made of is that sort of ruff stuff. I can't remember where I got the closet from, like Lowes or a D.I.Y. You know how the wood parts are with those. So to keep my really really good fabrics from getting snagged this works.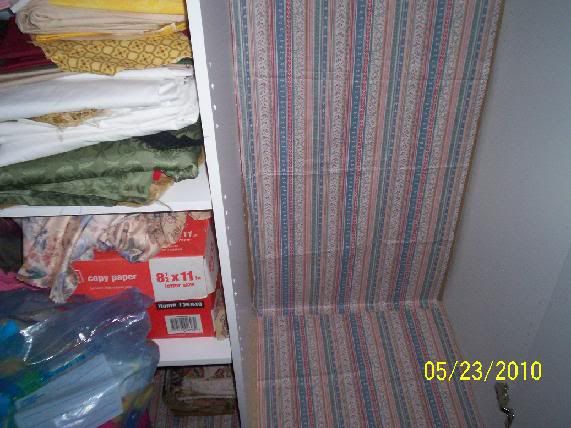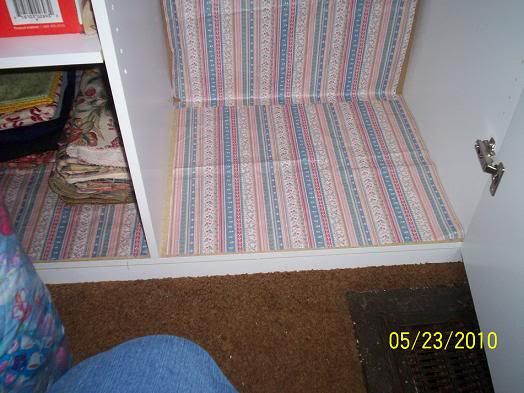 Granted I still have boxes full of fabric that need to be gone through. But alittle organizing and sweat will fix that.
I also thinking about a small storage system of drawers for my scissors, seam rippers, and patterns in use. To put on the top part here. Just a thought, and working on looking at what's at the local crafty stores. I know Joann's has some cute wooden crates...... thinking about them. Painting them is a must, or some other crafty covering.